WordPress database error Table './k3461152_wp/wp_comments' is marked as crashed and last (automatic?) repair failed for query SELECT wp_comments.comment_ID FROM wp_comments JOIN wp_posts ON wp_posts.ID = wp_comments.comment_post_ID WHERE ( comment_approved = '1' ) AND wp_posts.post_status IN ('publish') ORDER BY wp_comments.comment_date_gmt DESC LIMIT 0,5 made by require('wp-blog-header.php'), require_once('wp-includes/template-loader.php'), include('/themes/twentyfifteen/archive.php'), get_header, locate_template, load_template, require_once('/themes/twentyfifteen/header.php'), get_sidebar, locate_template, load_template, require_once('/themes/twentyfifteen/sidebar.php'), dynamic_sidebar, call_user_func_array, WP_Widget->display_callback, WP_Widget_Recent_Comments->widget, get_comments, WP_Comment_Query->query, WP_Comment_Query->get_comments, WP_Comment_Query->get_comment_ids

[PHOTOS] 120313 Se7en at 'Architecture 101' VIP premier

credit: on photos

[VIDEO] Wawancara dengan Arirang [Korea Today] 

dengan teks bahasa inggris

credit: arirangtoday @youtube

[PHOTOS] Official photos of SBS You & I rehearsal

credit: http://tv.sbs.co.kr/uni/

SE7EN MESSAGE TO SE7ENATION.COM 07.07.07
APA KABAR, semua fans di Indonesia, saya Se7en.

Terimakasih atas dukungan dari fans Indonesia…. Saya sangat senang saat mengetahui keberadaan kalian. Hanya saja, saya yang sedang sibuk di Jepang [saat video direkam, se7en tengah sibuk dalam konser tour keliling Jepang] sehingga dalam waktu dekat tidak bisa ke Indonesia untuk bertemu dengan kalian semua… Kalau ada kesempatan, pasti akan ke Indonesia. Jadi tunggu saya….

Dan untuk se7enation.com… Selamat atas berdirinya se7enation.com, dan dari lubuk hati yang terdalam, sangat berterimakasih atas dukungan kalian….

AKU CINTA PADA INDONESIA, TERIMAKASIH….
translated by: gc_kun @ se7enation

Akhirnya 07.07.07 tiba juga, seperti message se7en, tanggal itu merupakan tanggal special bagi se7en dan lucky se7en. Walaupun ia berada di Jepang untuk konsernya, fans Indonesia pastinya juga tidak ingin ketinggalan dan melewati 07.07.07 tanpa suatu acara yang menarik. Oleh karena itu, YGFIC mengadakan Se7en Day Gathering and Se7enation.com Launching Party untuk merayakannya.
Bertempat di Oktroi plaza, Jl. Kemang raya no. 1, sebuah ruangan pun disulap menjadi tempat berkumpulnya semua fans se7en di Indonesia. Ruangan didekor dengan nuansa hijau, biru dan pink *sesuai dengan warna lightstick se7en .red* serta poster – poster se7en.
Begitu masuk ke venue, kita para peserta diminta meregistrasi ulang, melakukan voting yang diadakan panitia, serta menandatangani petisi untuk mendukung se7en ke Indonesia. Pada saat awal itu juga, dilakukan pembagaian kaos se7enation.com dan kaset 24/7 persembahan catz records bagi pendaftar beruntung.
Sambil menunggu semua peserta datang, diputar dvd konser first se7en. Sampai akhirnya, sekitar 70 orang memadati ruangan. Acara pun dimulai pada pukul 04.30 sore. Acara diisi dengan berbagai games dan beberapa performance dari peserta. Setelah itu diadakan ajang pemilihan best dress award. Suatu kontes yang diikuti oleh peserta yang berdandan dengan mengikuti style berpakaian YG's artist. Dipilih beberapa peserta oleh MC dan para peserta terpilih diminta untuk melakukan fashion show. Pemenang dipilih berdasarkan applause peserta lainnya. Dan pada akhirnya terpilih yanly sebagai pemenang dengan mengikuti style G-Dragon *personel bigbang .red*
Setelah ajang pemilihan best dress award, kurang lebih pada pukul 06.00 sore, peserta dipersilahkan untuk keluar dan menyantap makanan yang telah disediakan. Setelah makan, para peserta diminta untuk mengganti baju dengan baju se7enation.com.
Sementara peserta diluar ruangan, panitia segera menyiapkan untuk acara puncak, yaitu launching se7enation.com. karena adanya kendala dalam pen-setting-an, dan setting belum selesai sampai sebagian peserta sudah selesai makan, akhirnya, acara dilanjutkan dengan games di luar ruangan, dan sebagian panitia tetap melakukan setting di dalam ruangan.
Menjelang pukul 07.00, akhirnya, setting selesai, semua peserta diizinkan kembali masuk ke ruangan. Di depan nampak meja dengan kue tart bertuliskan 07.07.07 se7enation.com launching party, pajangan koleksi CD se7en original dan beberapa dekorasi lainnya.
Salah 1 stasiun TV swasta Korea yang datang meliput serta wartawan media partner nampak menyorot dan mengabadikan suasana.
Semua peserta diminta untuk berdiri dan berkumpul di tengah, mulai mempersiapkan countdown menuju pukul 07.07 lewat 07 detik…. MC memandu dengan meminta para kontributor se7enation.com maju ke depan dan peserta ikut meneriakkan yel yel se7enation.com….se7en saranghae…. se7en fighting….. yang diulang – ulang sampai tiba saat countdown 07…06…05…04…03…02…01…. Acara launching diresmikan dengan peniupan kue oleh para kontributor. Tidak hanya itu, se7enation.com telah mempersiapkan surprise bagi semua peserta. Untuk itu, para peserta kembali diminta untuk duduk.
Dan… diputarlah video rekaman hasil telewicara panitia se7enation.com dan team dari IDK dengan se7en dengan host dari OKTN. Saat dihubungi, se7en baru saya menyelesaikan rehearsal untuk konsernya dan sedang di make up untuk persiapan konsernya. Se7en menjawab semua pertanyaan dengan bahasa inggris, ia mengatakan sudah mengetahui keberadaaan se7enation.com di Indonesia dan dia sangat berterima kasih serta berpesan i'll be there soon, so… wait for me… selain itu, se7en juga sempat mengucapkan apakabar kepada para penggemarnya di Indonesia dengan sangat fasih dan hal ini membuat semua fans se7en yang hadir menjadi histeris.
Prince Hours/Prince Hoo/GOONG S
(January 10, 2007)

INFO
Genre: Romance, Comedy
Episodes: 20
Broadcast network: MBC
Broadcast period: 2007-Jan-10 to 2007-Mar-15
Air time: Wednesdays & Thursdays 21.55
Director: Hwang In Roe (ȲÀηÚ)
Writer: Lee Jae-soon
Cast:
Se7en as Lee Hoo (Kang Hoo)
Heo Yi Jae as Yang Soon Ae
Kang Doo as Lee Joon
Park Shin Hye as Shin Sae Ryung
Myung Se Bin as the Queen
Lee Ki Young as Jo Sang Ki
Oh Min Hee as Hwang Tae Hoo (the Queen's mother)
Yoon Ye Hee as Jang Yoon Hee (Lee Joon's mother)
Chun Ho Jin as Joon's father
Ha Jae Young as Hoo's and Queen's uncle
Cha Hyun Jung as Joon's bodyguard
Ye Soo Jung as person in charge of Lee Hoo's education
Song Baek Kyung as Bulbam
Jung Hye Young as Hoo's mother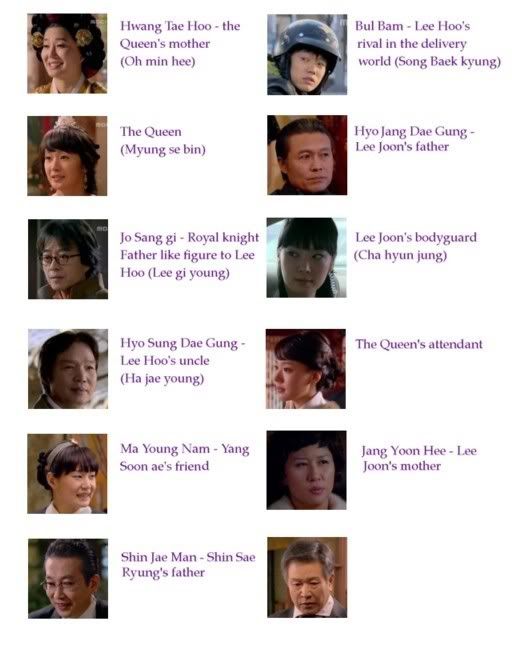 SYNOPSIS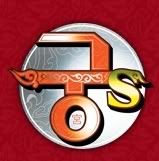 Her Royal Highness, the Queen, is still unwed despite being in her early thirties. Since she is an only daughter with no prospect of bearing a child in the foreseeable future, the royal succession is left in uncertainty when the current heir to the throne meets a sudden death. Seizing the opportunity afforded by this crisis, the conservative faction, which presently holds sway at the Court, begins plotting for the crown. Sensing the threat, the Queen secretly searches for a new Crown Prince outside the palace walls and discovers Lee Hu, a young man who has been making his living by delivering Chinese food, in complete ignorance of his royal heritage. Hu, who has never even dreamed of becoming the King, is unexpectedly ushered into the palace and subjected to strict training to become the royal heir. This is where the main action of ¡°Prince Hours¡± begins. Lee Hu is forced to compete with Lee Jun, the perfect candidate for Crown Prince strongly backed by the extended royal family. The two young men vie for the royal succession as an intricate web of conflicts, plots, and schemes unfolds around them. This is a story about communication.Communication between friends, between men and women, between parents and children, between monarchs and subjects, between teachers and students…Based on the premise that Korea is a constitutional monarchy led by a queen, ¡°Prince Hours¡± opens a new chapter in fusion fantasy historical drama. It seeks to explore in depth the idea of communication between people, as well as the repercussions of a breakdown in such communication.By introducing a protagonist from a simple, working-class background to palace life, the show endeavors to find common ground for communication that begins at vastly differing eye levels.If there are no ¡°perfectly parallel¡± lines in the world, all lines must surely meet someday; conveying the hope for this future ¡°intersection¡± is the new yet familiar objective of ¡°Prince Hours.¡± This story is a fairy tale preserving our lost innocence.The fantasy of a utopia where all can enjoy equality and happiness has long since been shattered.Still, each of us retains the memory of a time when we were genuinely happy.Depicting the 21st century in a 19th-century-style setting, ¡°Prince Hours¡± will take contemporary audiences on a journey to rediscovering the innocence we once had. This story uncovers our lost ideal of ¡°noblesse oblige.¡±The tale, which opens during the reign of Korea¡¯s first queen since the restoration of the monarchy, investigates the definition of leadership demanded by today¡¯s society, and the essence of the ¡°noblesse oblige¡± imposed on those who reach positions of leadership.As the country¡¯s sovereign, the Queen must now ask herself what kind of example she must set for her people, and practice true leadership that transcends personal gratification.Suffering the growing pains attendant on his rebirth as the Crown Prince, the hapless young man who could barely take care of himself and his family must learn the deeper truth that with great privilege comes great responsibility and that sometimes one must give up one thing to obtain another.Rather than being completed individuals, these characters are leaders-in-progress who must yet undergo numerous mistakes and trials. They are also reflections of ourselves as we strive toward our respective goals.The understanding that noblesse oblige is not an obligation limited to a particular class but one that can be given to anyone, as well as a shared responsibility for all to uphold together – this is the ultimate destination of ¡°Prince Hours.¡±
Characters profiles
Lee Hu (Prince Yeong-seong) – Seven (Choi Dong-Wook)
"The Screwball Chinese-Delivery-Boy Crown Prince"
Hu is a direct descendent of the royal family, with true blue blood running in his veins. But he himself is utterly oblivious to this fact, and ekes out a living by making deliveries for a Chinese restaurant in Incheon.
Although he screws up everything he does, he is an optimistic young man with a positive outlook and a cheerful constitution. He is the reigning champion of Chinese deliveries, able to complete any delivery within 7 minutes or less.
Despite severely lacking in culture and education, Hu¡¯s natural affability allows him to make friends easily. The problem is that he is apt to ¡°show off¡± his martial arts skills every chance he gets.
In fact, he has no real ¡°skills¡± to speak of, but he certainly puts up a good front and some people actually fall for it. Most of the time, the fights he picks start and end with words. Even when it comes to entertainment – whether it be comic books, movies, or the occasional novel – his only genre of preference is martial arts fantasy.
One day, out of the blue, a messenger from the palace comes looking for the earnest and hardworking Hu.
¡°What do you mean, I have royal blood in my veins? What are you talking about?¡±
After living his whole life as Kang Hu, he must now become Lee Hu, Living in the palace and undergoing training to become a Crown Prince…
Yang Sun-ui – Hur, Ei-Jae
"An unpredictable, vivacious, and romantic goofball of a girl"
A royal attendant-in-training at the Court, Sun-ui is a rather unpredictable, extremely forgetful klutz with no sense of direction. After half a year of living in the palace, she still gets lost at every turn.
And why is the palace such a maze anyway? Sun-ui is easily swept away by romance novels and dreams of a fated love, but in reality she is just a humble royal attendant, the lowest class among all ladies-in-waiting. And an attendant-in-training at that…!
Sun-ui and Hu met as children in their hometown, and went to primary school and middle school together.
It would be great if their relationship was a thrilling romance, like in novels and the movies, but… alas, no such luck.
For Sun-ui, who always loses her way and constantly forgets her errands, and Hu, who wears the same red long underwear until the cicadas start to sing, the only memories they have of their long relationship are of catfights and arguments.
Then, one day, Hu left their hometown. And, on yet another fateful day, Hu shows up at the palace.
Lee Jun (Duke Munseong) – Kang Du
"A arrogant, brazen-faced prince with a charismatic smile"
The son of Lee Gyeom, the Grand Duke Hyojang, Jun received the title of Duke Munseong from the Court.
Shining even brighter thanks to the radiant influence of his father, who wields the real power behind the government, Jun is also the conservative faction¡¯s preferred candidate for the position of royal heir.
Since he was a mere child, he has been meticulously ¡°groomed¡± by the overly assiduous attentions of his fussy mother, Lady Jang, and the rigorous instruction of his father, Lee Gyeom.
On the outside, he appears impertinent and cynical, but his subtle sensibility wins over the ladies.
Until Hu came to the palace, Jun assumed that he would naturally be named the Crown Prince.
Hu¡¯s greatest strength is Jun¡¯s greatest weakness: Hu boasts the royal lineage that Jun lacks. The fight for the position of Crown Prince has now begun.
When Jun accidentally discovers Hu¡¯s Achilles heel, Attendant Yang Sun-ui, he tries to use her in his attempt to undermine Hu.
Shin Se-ryeong – Park Shin-hye
"An ambitious and stately daughter of the high aristocracy"
An aristocratic family of high and longstanding repute. A father who is expected to become the next prime minister.
Se-ryeong is the only daughter in a family that has it all: renown, power, and wealth.
All through school, she has never once yielded her place at the top of her class. She also possesses extraordinary beauty, and is more logical and rational than anyone around her.
Naturally, she is proud, haughty, and plainspoken, which makes her appear disdainful at times, but she¡¯s nonetheless fair-minded in her own way.
She has a strong sense of right and wrong – so much so that she loathes betrayal, hypocrisy, and deceit.
But she¡¯s also annoyingly selfish and despises relationships based on mere sentiment, such as loyalty and sympathy.
Episode Ratings
(TNS Media Korea, D-wiki)
Ep 01: (10 Jan) Nationwide : 15.3% (#06) – Seoul :16.1% (#06)
Ep 02: (11 Jan) Nationwide : 14.3% (#08) – Seoul : 14.3% (#10)
Ep 03: (17 Jan) Nationwide : 12.5% (#11) – Seoul : 12.3% (#11)
Ep 04: (18 Jan) Nationwide : 11.7% (#13) – Seoul : 11.9% (#13)
Ep 05: (24 Jan) Nationwide : 10.2% (#15) – Seoul : 10.3% (#16)
Ep 06: (25 Jan) Nationwide : 09.3% (#19) – Seoul : 08.7% (#19)
Ep 07: (31 Jan) Nationwide : 09.0% (#20) – Seoul : 08.7% (#20)
Ep 08: Nationwide : <9.1% – Seoul : <9.0%
Ep 09: Nationwide : <7.9% – Seoul : <8.3%
Ep 10: Nationwide : <8.7% – Seoul : <8.9%
Ep 11: Nationwide : <8.3% – Seoul : <8.7%
Ep 12: Nationwide : <7.9% – Seoul : <8.3%
Ep 13: Nationwide : <8.7% – Seoul : <9.1%
Ep 14: Nationwide : <7.8% – Seoul : <8.2%
Ep 15: Nationwide : <8.4% – Seoul : <9.3%
Ep 16: Nationwide : <8.5% – Seoul : <8.9%
Ep 17: Nationwide : <9.1% – Seoul : <9.1%
Ep 18: Nationwide : <8.4% – Seoul : <8.4%
Ep 19: Nationwide : <8.4% – Seoul : <8.4%
Ep 20: Nationwide : <7.2% – Seoul : <8.1%
All Creditz: soompi, MBC, D-wiki, TNSMK, indosiar.com, se7enation
2012 Feb 12 SBS [The Music Trend] ´When I can't sing´ Mutizen Song
2010 Jul 29 M.net [M Countdown] ´Better Together´ Winner
2010 Aug 05 M.net [M Countdown] ´Better Together´ Winner
2006 Dec 10 SBS [The Music Trend] ´La-La-La´ Mutizen Song
2006 Apr 14 SBS [The Music Trend] ´I Konw´ Mutizen Song
2004 Aug SBS [The Music Trend] ´Passion´ Mutizen Song 3 weeks in a row
2004 Aug MBC [Music Camp] ´Passion´ Winner 2 weeks in a row
2003 May SBS [The Music Trend] ´Come Back To Me´ Mutizen Song 2 weeks in a row
2003 May, Jun MBC [Music Camp] ´Come Back To Me´ Winner 5 weeks in a row